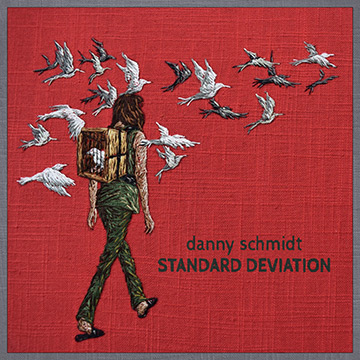 The single for the song Standard Deviation is now officially released and available! Here's our favorite stores:

| | |
| --- | --- |
| | Thank you to Welcome To Night Vale for giving this song its world premier on the August 1st episode of their podcast. That's the perfect send off, I'd say. |

If you're new to Danny's music, and if Standard Deviation is your first window into his tunes, here's some other songs you might enjoy that have a similar depth, complexity, and humanity to them. Enjoy!








Wanna know where to buy your music to best support your favorite artists? Wanna know why you should "Like" their Facebook updates? Then:

Danny is extremely proud to play a Martin Guitar with Martin Silk & Phosphor Strings. And extremely appreciative of the generous support that Martin has lent him, and many other independent musicians.
Danny also wants to make it prefectly clear that Martin has never asked him (much less obligated him) to give any sort of public endorsement of their products. He's doing so because he feels strongly about supporting businesses and organizations that do exceptional work, and exist in the world as good citizens, with good conscience.

Fine Art Poster Prints
for Standard Devation
Chords & Lyrics
for Standard Deviation


If these sound like things you might like, you've come to the right place. Or, you'll go to the right place if you . . .