---
STANDARD DEVIATION IS COMING AT LAST!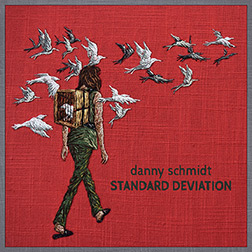 click to see the full size artwork
Danny is in the middle of producion on his next solo album. Meanwhile, we'll be pre-releasing the song Standard Deviation as a single to give everyone a taste of what's coming.

The song will premier on Welcome To Night Vale in August, and then will be immediately available to everyone. Please sign up on the email list if you'd like to receive notice when the single's out.
---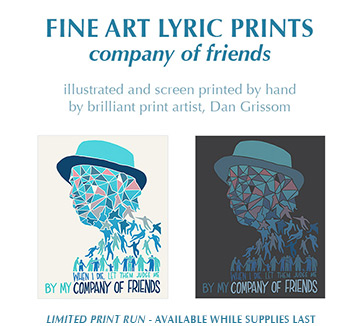 These stunning new prints are the first in a series of collaborations that match Danny's lyrics to original illustrations by Dan Grissom.
---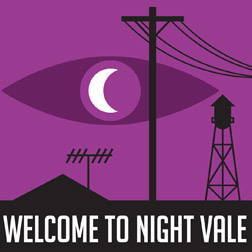 Danny and Carrie just completed their month on the road as the special musical guests for "Welcome To Night Vale." And it was a blast, all around. Thank you everyone for your kindness along the way.

And here's the song "This Too Shall Pass" as featured in the 8th Episode of Welcome To Night Vale.
---
THE SONGBOOK: THIRD EDITION IS COMPLETE
In print & electronic versions!
We've updated the songbook to add chapters for the latest two albums, "For Keeps" & "Owls." The songbook has chords, lyrics, and commentary for every song that Danny's recorded on an album to date. It's a really great resource for those who want to learn to play the songs, or those who just want to learn more about the songs.

---
A PRIMER ON SUPPORTING INDIES
Wanna know where to buy your music to best support your favorite artists? Wanna know why you should "Like" their Facebook updates? Then:
---
Danny is extremely proud to play a Martin Guitar with Martin Silk & Phosphor Strings. And extremely appreciative of the generous support that Martin has lent him, and many other independent musicians.
Danny also wants to make it prefectly clear that Martin has never asked him (much less obligated him) to give any sort of public endorsement of their products. He's doing so because he feels strongly about supporting businesses and organizations that do exceptional work, and exist in the world as good citizens, with good conscience.