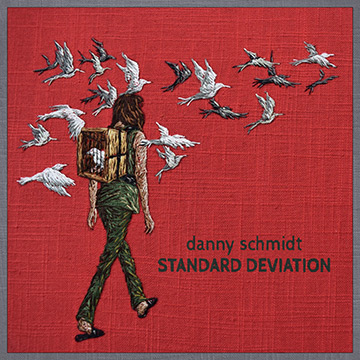 click here for more album info
Standard Deviation is now officially released. This is my tenth record, and I'll be honest, I'm more proud of this album than any I've made previously, and I'm thrilled that I'm finally able to share it with you all.

You may preview (and hopefully purchase) the new record through any of these fine outlets:


For the record, if this is a thing you care about:

Bandcamp & CDBaby are great to artists. Apple and Spotify are sorta ok. Google & YouTube are barely tolerable. And Amazon is absolute crap for artists. They basically facilitate the selling of stolen CDs. So please purchase with your conscience. Thanks!



| | |
| --- | --- |
| | Thank you to Welcome To Night Vale for giving the song Standard Deviation its world premier on Episode 131 of their podcast. That's the perfect send off, I'd say. |

If you're new to Danny's music, and if Standard Deviation is your first window into his tunes, here's some other songs you might enjoy that have a similar depth, complexity, and humanity to them. Enjoy!








Wanna know where to buy your music to best support your favorite artists? Wanna know why you should "Like" their Facebook updates? Then:

Danny is extremely proud to play a Martin Guitar with Martin Silk & Phosphor Strings. And extremely appreciative of the generous support that Martin has lent him, and many other independent musicians.
Danny also wants to make it prefectly clear that Martin has never asked him (much less obligated him) to give any sort of public endorsement of their products. He's doing so because he feels strongly about supporting businesses and organizations that do exceptional work, and exist in the world as good citizens, with good conscience.